DIERS myoline professional
Isometric Muscle Strength Measurement
With up to 28 test directions the DIERS myoline is a compact solution for recording and documentation of all posture-relevant muscle strength parameters.
As a whole body measurement system, the DIERS myoline unites several conventional devices and offers the user considerable savings of time, because all measurements can be executed while the patient is sitting in the seat and a new positioning is not necessary.
The device was developed and tested in an university environment. Its solid construction guarantees reliable measurement results.
Aside from recording diagnostic measurement parameters, the system is also ready for biofeedback therapies. The measurement results of the DIERS myoline and DIERS formetric jointly form the basis for the medical training therapy DIERS body balance.
All-in-one Solution

Fast Examination Procedure

Ready for Biofeedback Training

Developed and multiply tested in an university environment
Measuring Directions
Customizable Configuration with up to 28 Measuring Directions:
Trunk Flexion
Trunk Extension
Trunk Lateral Flexion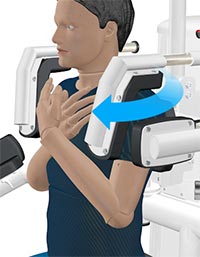 Trunk Rotation
Shoulder Outside Rotation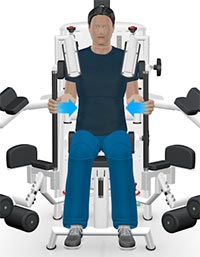 Shoulder Inside Rotation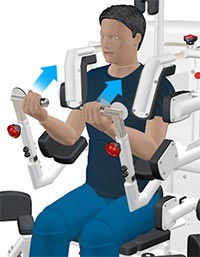 Arm Flexion
Arm Extension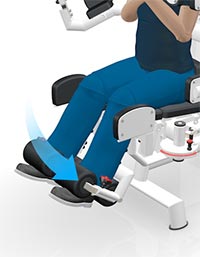 Leg Flexion
Leg Extension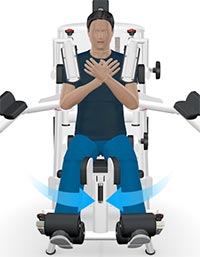 Leg Adduction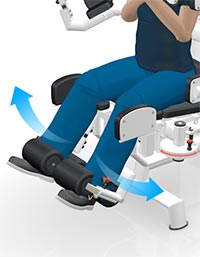 Leg Abduction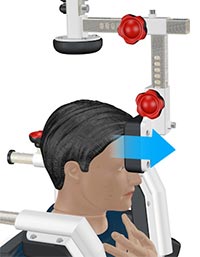 Cervical Flexion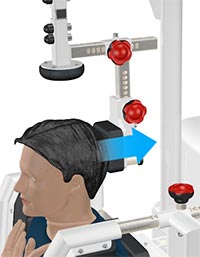 Cervical Extension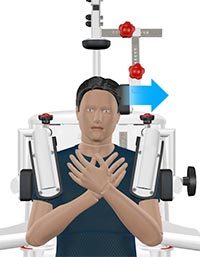 Cervical Lateral Flexion
Comparison:
Left – Right
Comparison:
Agonist – Antagonist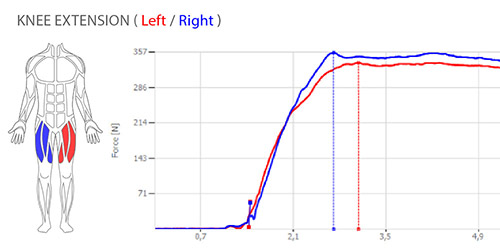 Comparison: Force Curves (Left / Right)
Clinical Applications
• Recording maximum forces

•
Comparison with normal parameters

•
Diagnostics for muscular inbalances

•
Progress checks, Outcome management

•
Utilisation of results for therapy
…
DIERS body balance
Medical Training Therapy

The DIERS body balance software
uses the measurement data of the DIERS formetric and DIERS myoline systems
for the direct generation of an individual training plan for the patient.
Product Brochure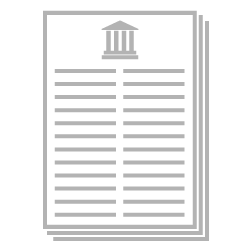 List of Scientific Publications
You are welcome to visit us and test our systems in practice.
Alternatively we would be pleased to come to you for a personal consultation and demonstration.
Related Products
The following products may be also interesting to you:
Compact Controle Console
The special solution suited for narrow rooms
Customer Services
A competent team of engineers, sports scientists, computer scientists and economists is always available for your questions and suggestions.