DIERS pedogait
Dynamic Foot Pressure Measurement and Gait Analysis
The DIERS pedogait system allows the functional representation of the foot pressure reaction forces while walking. The integrated measuring platform is 1.0 m long with 5.376 sensors for an exact capture of the pressure values. The admission frequency amounts to 100 Hz what corresponds to a tact frequency of 10 ms. Thereby false measurements and artefacts are avoided.
The standing treadmill can be used for static measurements of the foot pressure measurement as well as for the stabilometry.
The DIERS pedogait is prepared for the simultaneous measurement with the DIERS 4D motion® as well as with the module DIERS leg axis.
Compact Dimensions

Fast Examination Procedure

High-Frequency Measurement

Flexible Combination with other DIERS devices
Measuring Parameters
Here you can find some of the numerous parameters of a pedogait measurement:

Step Length
Step Time

Stride Width
Foot Rotation

COP-Movement

Cadence (Steps/min)

Load Response Phase (%)
Single Support Phase (%)

Pre-Swing Phase (%)

Swing Phase (%)

Contact Time
Foot Roll-over

Foot Type
Foot Pressure Average
Foot Pressure Maximum

Foot Contact Area
Clinical Applications
• Foot malpositions and foot corrections

• Gait Inbalances
• Diabetic Foot Treatment

•
Insole treatment

• 
Treatment with Orthotics or Prosthetics
• 
Neurological Issues (e.g. Romberg Test)
…
Product Brochure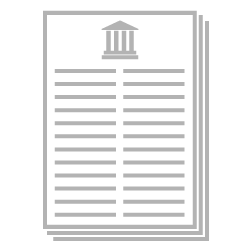 List of Scientific Publications
You are welcome to visit us and test our systems in practice.
Alternatively we would be pleased to come to you for a personal consultation and demonstration.
Related Products
The following products may be also interesting for you:
Customer Services
A competent team of engineers, sports scientists, computer scientists and economists is always available for your questions and suggestions.