DIERS cervical spine
3D-Recording of the Cervical Spine (Range of Motion)
Using the Cervical Spine module, the mobility of the cervical spine (range of motion) can be three-dimensionally recorded. The movement directions of flexion, extension, lateral flexion left and right, and rotation to the left and right are measured. The measurement data and asymmetries are graphically shown and can be analysed. The measurement process takes place using a light, specialized head hood. The DIERS formetric 4D system requires an additional camera module for the cervical spine measurement.
Compact Dimensions

Fast Examination Procedure

High Economic Efficiency
Additional Equipment to upgrade the DIERS formetric System:
Camera Module + Head Hood with Reflective Markers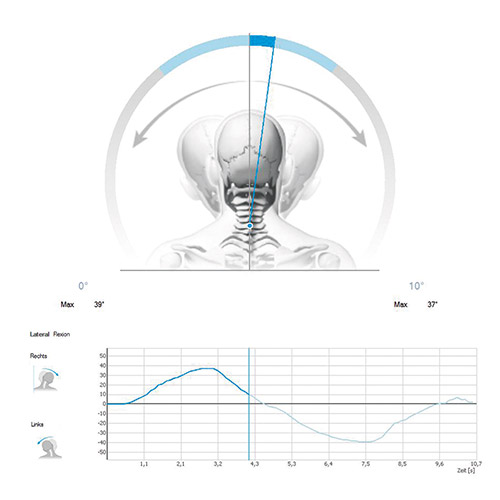 Lateral Flexion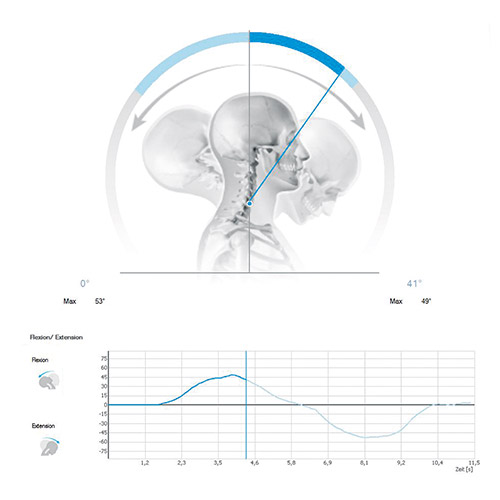 Extension – Flexion
Rotation
Clinical Applications:
• Motion Assymmetries
• Movement Restrictions due to Muscular Tensions
• Vertebral Blockages
…
Product Brochure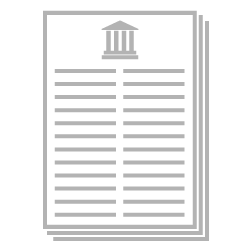 List of Scientific Publications
You are welcome to visit us and test our systems in practice.
Alternatively we would be pleased to come to you for a personal consultation and demonstration.